CASE STUDIES
Cinnamon Toast Crunch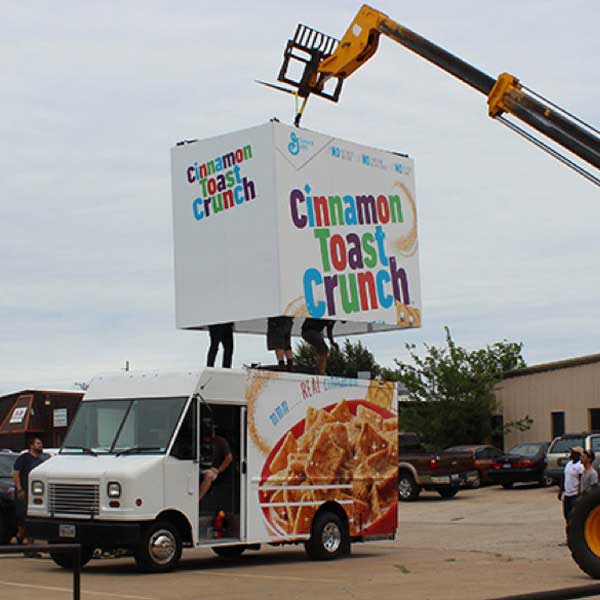 OVERVIEW
When NA Collective came to us with the idea of building a larger than life cereal-box-drive-thru, our eyes lit up like a kid on Christmas morning. We tried to think outside the cereal box on this one, but we couldn't, so we built it! We started with a 28' step van and added a plethora of custom fabricated parts to create what was truly a unique and exciting display. This display was part of a candid commercial shoot which captured real consumers in a surprise and delight cereal scenario!
Client: Cinnamon Toast Crunch
Agency: NA Collective
Markerts: Tusayan, AZ
Date: June, 2017
Program Elements
28' step van built out with a larger than life custom cereal box and carton of milk; custom drive-thru speaker and camera system.
Step-Van
Experiential Marketing Program
80%
Single City Promotion
75%