CASE STUDIES
Charmin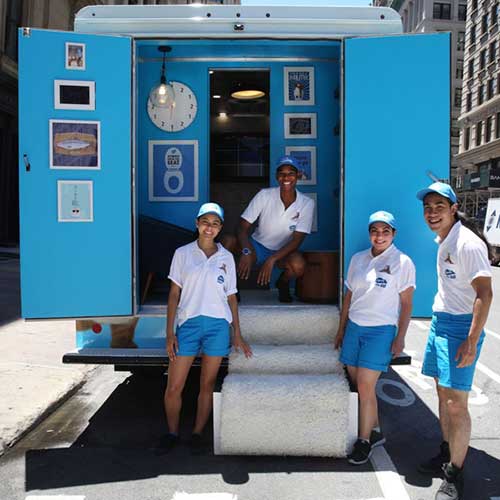 OVERVIEW
This PR program made a big splash for Charmin! New Yorkers have always had a hard time finding a clean comfortable place to make a 'pitstop' on the busy street. Charmin came up with a clever solution to this problem, Charmin Van-Go. Two step vans were transformed into modern, comfortable, clean restrooms on wheels. Consumers in need could request one of these vans via Charmin's custom app. To help spread the word, influencers and bloggers were invited to share their experiences with the Van-Go's.
Client: Charmin
Agency: Jack Morton
Markerts: New York City, NY
Date: June 19th and 20th, 2017
Program Elements
Two (2) 20' step vans; custom fabricated high end working restrooms; digital photos; phone; decor elements; white carpet roll to resemble toilet paper.
20' Step Vans
Experiential Marketing Program
80%
Single City Promotion
75%